Created with a Purpose
When He created us, He wove us together with purpose–and that purpose starts with the simple truth that we are to LOVE GOD, and LOVE OTHERS.
Are you still trying to figure out how your purpose fits into His plan? Are you allowing God to interrupt your day so you may fulfill His purpose? Sometimes all it takes is hitting the pause button and diverting from your plans to be part of a bigger plan – His plan. Right where you are, as you are. We invite women of all ages and in all stages of life to Enough Women's Conference 2019, Created With a Purpose.
For additional information, visit www.EnoughConference.com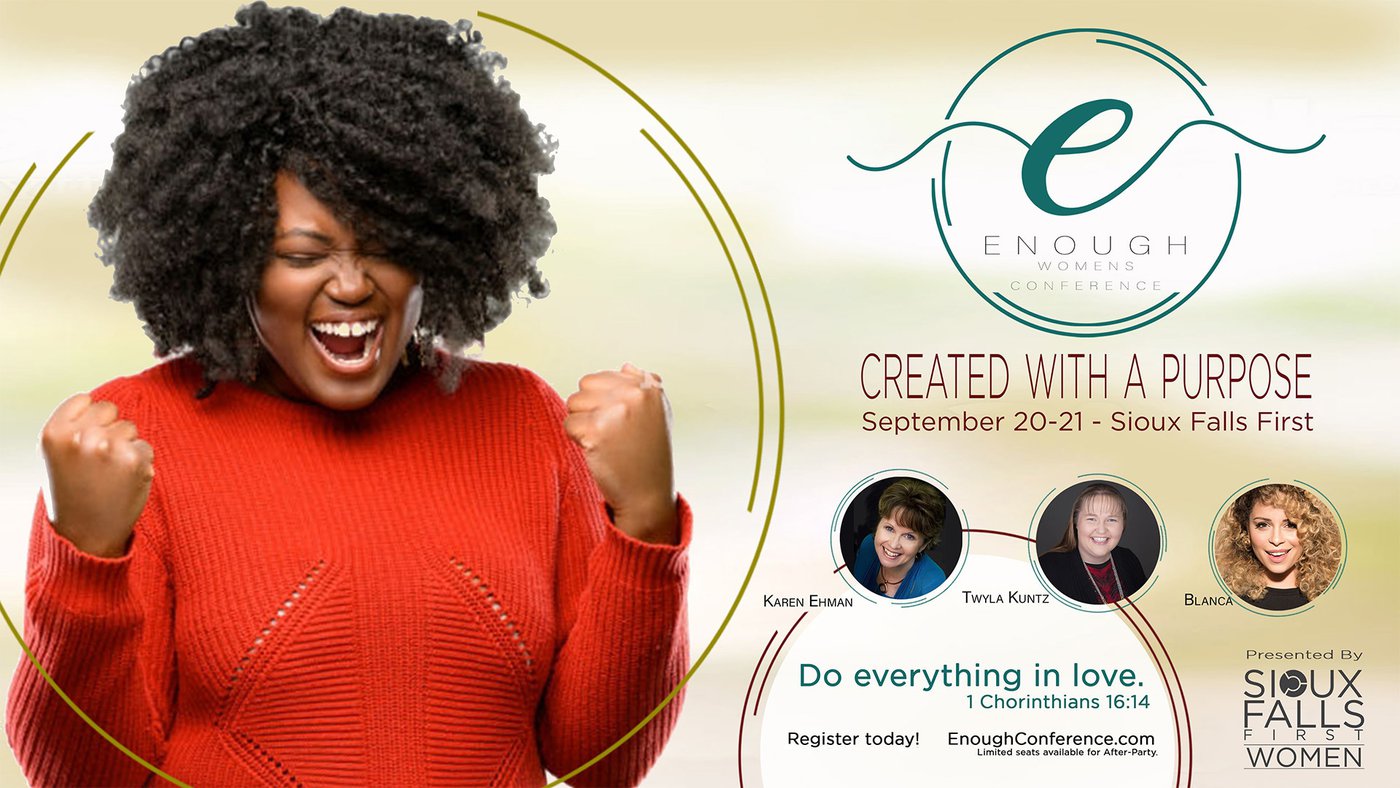 Sioux Falls First Women
Enough Conference is a product of Sioux Falls First Women's ministry.
A group for women to gather together to connect, grow, and serve alongside one another, no matter where they are in life's journey.
There are many opportunities to get plugged in;
Join us on Facebook at